Welcome to Trinity High School
Dear Family,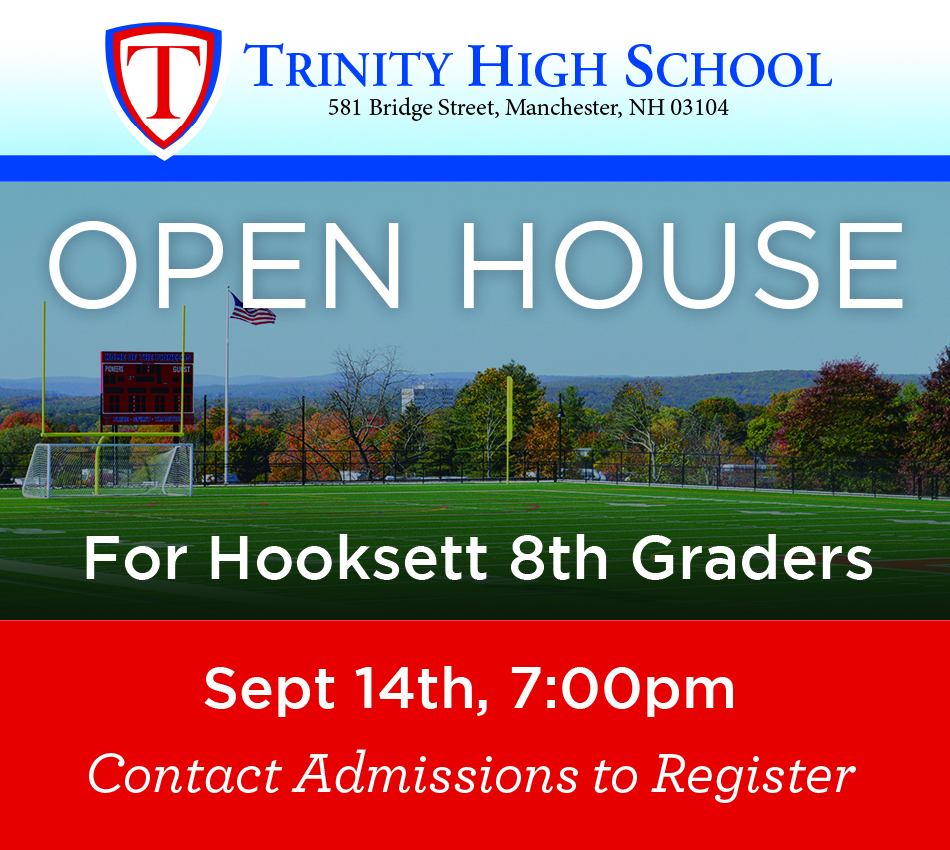 High school is an amazing time, and choosing the right high school is one of the most important decisions you will ever make. At Trinity High School, we prepare our students beyond the mastery of skills and acquisition of knowledge alone. We help students develop a sound work ethic, self-discipline, and high ideals to help them achieve their best throughout life.
As a Catholic school, we believe our students are best prepared to lead happy and fulfilling lives directed by their faith. Our mission as a Catholic school is aimed toward uplifting our students to seek the best in life by seeing everyone as children of God in the Catholic tradition. It's a simple principle, but one that makes all the difference!
My home is full of Pioneers, both my husband and I graduated from Trinity in 1989 and 1990, our two oldest children graduated in 2016 and 2017 and are in college. Our youngest, was part of the 50th class to graduate from Trinity last June. I can tell you without hesitation that Trinity is a special place. I encourage you to come visit Trinity, walk the halls, speak with the students and staff. Experience what Trinity is all about.
With warm regards,
Denise Daly Brewitt '90
For more information about the application process, please contact the Admissions Office at (603) 668-2910, Ext. 226 or admissions@trinity-hs.org. Thank you for visiting our website!
From Parents…
"We are here to support you any time you need us to in any way. We are always happy to take any opportunity to pass on our love for both schools (St. Joe's and Trinity), the community, the morals and values executed which are lived and practiced daily, its rigor and college preparedness...just to name a few. Again, thank you."
"Both Trinity grads are doing very well in challenging and competitive college programs. But most importantly, both are growing personally and spiritually as they negotiate the often fraught college social scene. One has thrown herself into student activities and campus life, serving as a Eucharistic Minister in a nearby parish, a peer mentor, and student government senator. The other is active in a vibrant Christian campus group and volunteers on a student government housing committee."
Faith, Scholarship,
& Character
These are the foundation of our entire program.
Faith
A life of faith is one with direction toward something greater than ourselves.
Scholarship
The principles of good scholarship translate to a sound career achievement.
Character
Our character is a matter of who we are deep down inside. It's what we do when no one is looking.