Annual Golf Tournament
FRIDAY, AUGUST 5, 2022
Derryfield Country Club
Registration begins at 7:15 a.m.
8 a.m. Play Begins
Join us on Friday, August 5th! The teams may consist of four (4) golfers, it will be a scramble format. 50/50 Lucky Squares ($10 each) may be purchased on the morning of the tournament. Following the tournament, there will be the annual luncheon, contest winners announced, Lucky Square drawing, raffle drawings and new this year, Trinity's Pop Up Store, with gear to purchase or order. The cost is $150 per golfer, $600 for a foursome.
THANK YOU to our EVENT SPONSOR, returning for second year in a row. Michael Liberty '99 &

Would your employer be interested in sponsoring? invite them to be a sponsor for the 2022 tournament. It is a great way to promote your business or service. There are a number of sponsor levels. See the right side of the page. For more information, contact Karen Weidner, Director, Institutional Advancement at 603.668.2190 x. 230 or email kweidner@trinity-hs.org.
TO REGISTER, click here. TO SPONSOR, click here.

Registration is on a first come – first serve basis. Reserve early as we almost sold out last year!
REGISTRATION FEES MUST BE PAID IN ADVANCE.
Important Information from the Derryfield CC (subject to change):
All U.S.G.A. and local rules govern play, subject to a scramble format.
Coffee & pastries will be provided during registration.
Proper golf dress is required; collared shirts, no cut-off shorts.
All players must use their own clubs and bag and not be handled by anyone except the player, no sharing of clubs.
Double occupancy carts are permitted.
No coolers or alcohol are permitted on the course. Beer carts and the snack shack will be open on the course.
The post-tournament luncheon will be held in the banquet room.
Should you need additional information, you should contact:
Karen Weidner, Director of Institutional Advancement, kweidner@trinity-hs.org, 603.668.2910 x. 230.

We look forward to another great outing to continue the work of all those who have supported the
McHugh Family and Trinity High School over the years!
2022 Sponsor Opportunities
Event Sponsor ($3,000) (reserved)
Golf Cart Sponsor ($2,000)
Beverage Cart Sponsor ($1,000)
Clubhouse Sponsor ($500)
Tee & Green Sponsor ($250)
Green Sponsor ($150)
Tee Sponsor ($150)
Thank you to our
2022 Sponsors
EVENT SPONSOR
Signifyd, Inc ~ Michael Liberty '99

CAR HOLE SPONSOR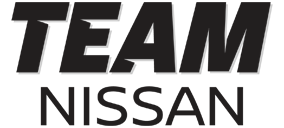 Clubhouse Sponsors
Brookside Mechanical Inc.
Bob Dastin '52BB
Tee & Green Sponsors
Brewitt Funeral Home, LLC
Miguel Brewitt '89
Commonwealth Financial Group
Dennis Chenette '02
& TJ Shaughnessy '04
Edward Jones
Carla Beck P'26
Green Sponsors
Lea McHugh '55SM
Tee Sponsors
Auburn Pitts
Billy's Sports Bar & Grill
In Memory of
Dick Guillemette '54 SM
Marc Guillemette
Manchester Memorial Company
McDowell's Auto Body
Primary Bank
Weidner/Desrosiers Clan