A GREAT weekend for the Pioneers! With all the teams winning at the new Stadium it's hard to imagine a better way to begin the new era for Trinity Athletics.
Congratulations Pioneers!
After beating a good Stevens High School team 48-3 in the semi-finals yesterday, Trinity will be Playing Next Sunday, November 24th at UNH vs Lebanon High School for the D3 STATE CHAMPIONSHIP!. Kickoff is at 11:00AM. - GOOD LUCK BOYS!!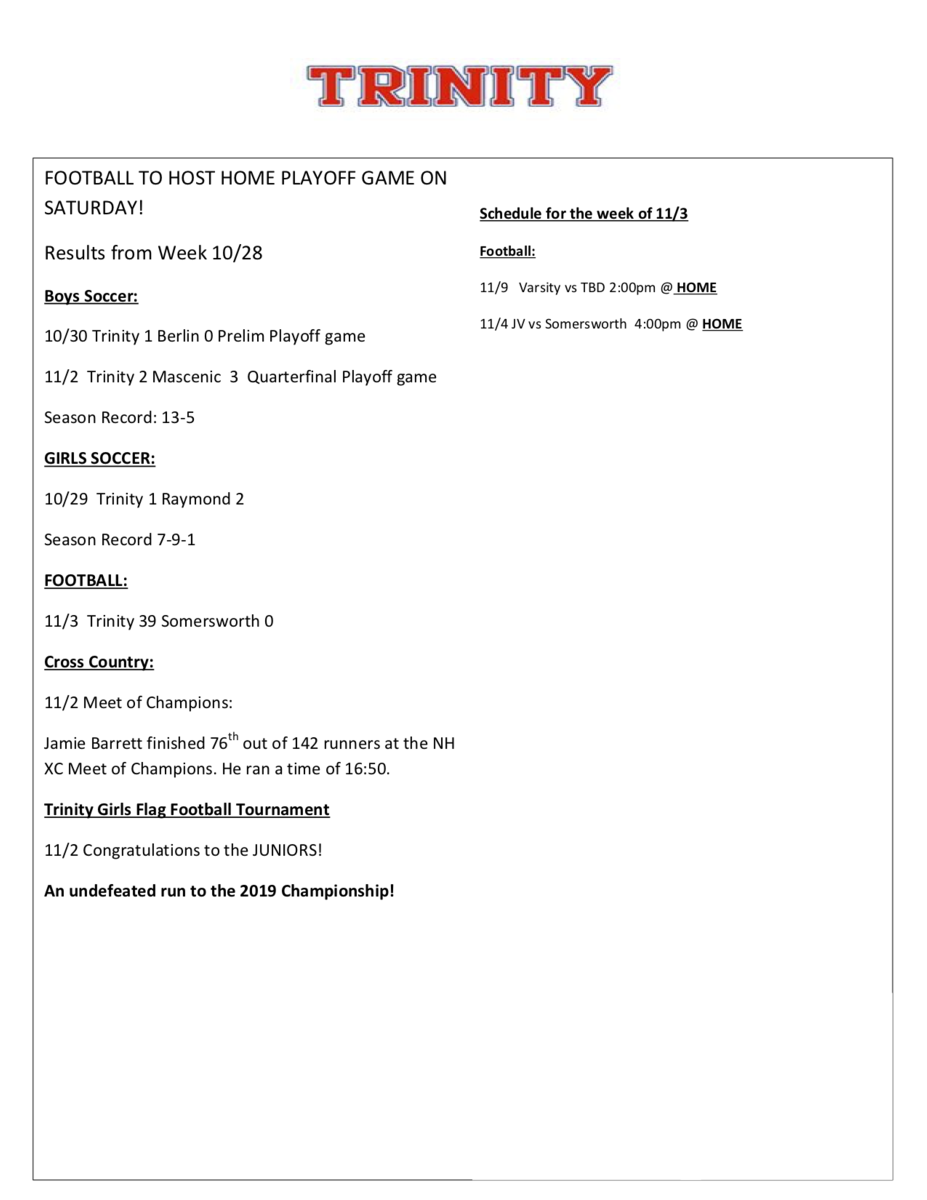 Although both the boys and girls soccer teams had a tough week and were bounced from the playoffs, both teams had a great season and should be proud of what they accomplished!
Football finishes 8-1 and will host a home playoff game this coming Saturday November 9th at 2:00pm. (Seeding and Opponent out tomorrow at 12:00pm)
Jamie Barrett finishes with a time of 16:50 good for 76th out of 142 runners at the NH Meet of Champions!
The 1st annual Trinity Girls Flag Football Tournament was held this past Saturday, the Junior girls went undefeated as they cruised to the Championship!
Have a Great Week.