2022 Trinity Annual
Golf Tournament
Friday, August 5
Join Trinity alumni, parents, & friends for a great day of golf at the Derryfield Country Club!
For more information, to Register to play, be a sponsor
or donate, go to www.trinity-hs.org/golf

~ ~ ~ ~ ~ ~ ~ ~ ~ ~ ~ ~ ~ ~ ~ ~ ~ ~ ~ ~
2023 Alumni Career Exploration
Program for THS Students

Save the Date for Fri., March 10, 2023 7:15 a.m. to 10 a.m.
We Need Alumni to Share their Experience!
Share your career path, from your days at Trinity to today, on March 10th! We are looking for alumni to come to campus and speak with our students as well as to help us update our database.
Thank you to all of the speakers for our 1st Annual Career Day in March 2022. On March 10, 2023, the Institutional Advancement and Academic & College Planning Offices are planning the Alumni Career Exploration Program. Students will have a chance to hear from two groups of speakers.
Please complete the career survey at www.trinity-hs.org/career by February 8th so that we may survey our students and schedule them.

If you are unable to attend this year, but interested in future programs, please complete the survey. For more information, call the Alumni Office at 603.668.2910 ext. 222. Thank you for your consideration.
~ ~ ~ ~ ~ ~ ~ ~ ~ ~ ~ ~ ~ ~ ~ ~ ~ ~ ~ ~ ~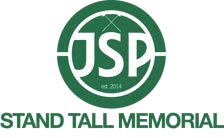 The Stand Tall Memorial in memory of James S. Puchacz '08, holds an annual BBQ at the Auburn Pitts to raise funds to support the scholarship in James' name which is awarded to a Trinity High School student. Unfortunately, the 2021 Summer BBQ has been CANCELED due to COVID-19.
Keep checking back for the 2022 update. A number of Trinity alumni are involved in keeping this scholarship alive in James' memory. If you wish to support the Stand Tall Memorial Scholarship, or learn about James and the committee's efforts, please visit: http://www.standtallmemorial.com.