Upcoming Events & Reunions
Keep checking this section for other upcoming events as there will be more to come. Planning a class reunion, need help, want a class list? Just email alumni@trinity-hs.org for a class list. We will post your event here and even help with getting the word out (mailing, social media, etc.)
~~~~~~~~~~~~~~~~~~~~~~~~~~~~~~~~~~~~~~~~~~~~~~~~~~~~~~~~~~~
The 2020 Reunion Celebration for the classes of '75, '80, '85, '90, '95, '00, '05, '10 & 2015,
scheduled for Friday, November 27th,
has been postponed due to COVID-19
for everyone's safety. Stay tuned for new date.
~~~~~~~~~~~~~~~~~~~~~~~~~~~~~~~~~~~~~~~~~~~~~~~~~~~~~~~~~~~


Join us for our spring Gala, on Friday, May 21st! After three postponements, we are looking forward to celebrating Trinity's long tradition of educating youth with an evening of fun and friends! The Gala committee is dusting off their plans and getting things ready for our big event! Hope to see you there!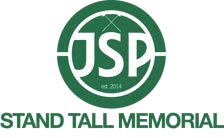 The Stand Tall Memorial in memory of James S. Puchacz '08, holds an annual BBQ at the Auburn Pitts to raise funds to support the scholarship in James' name which is awarded to a Trinity High School student. Unfortunately, the 2020 Summer BBQ has been CANCELED due to COVID-19. A number of Trinity alumni are involved in keeping this scholarship alive in James' memory. If you wish to support the Stand Tall Memorial Scholarship, or learn about James and the committee's efforts, please visit http://www.standtallmemorial.com.