The Campaign for Trinity's Future
Trinity High School, in partnership with the City of Manchester, replaced the lower athletic fields at Derryfield Park with a new, lighted synthetic turf field and bleachers.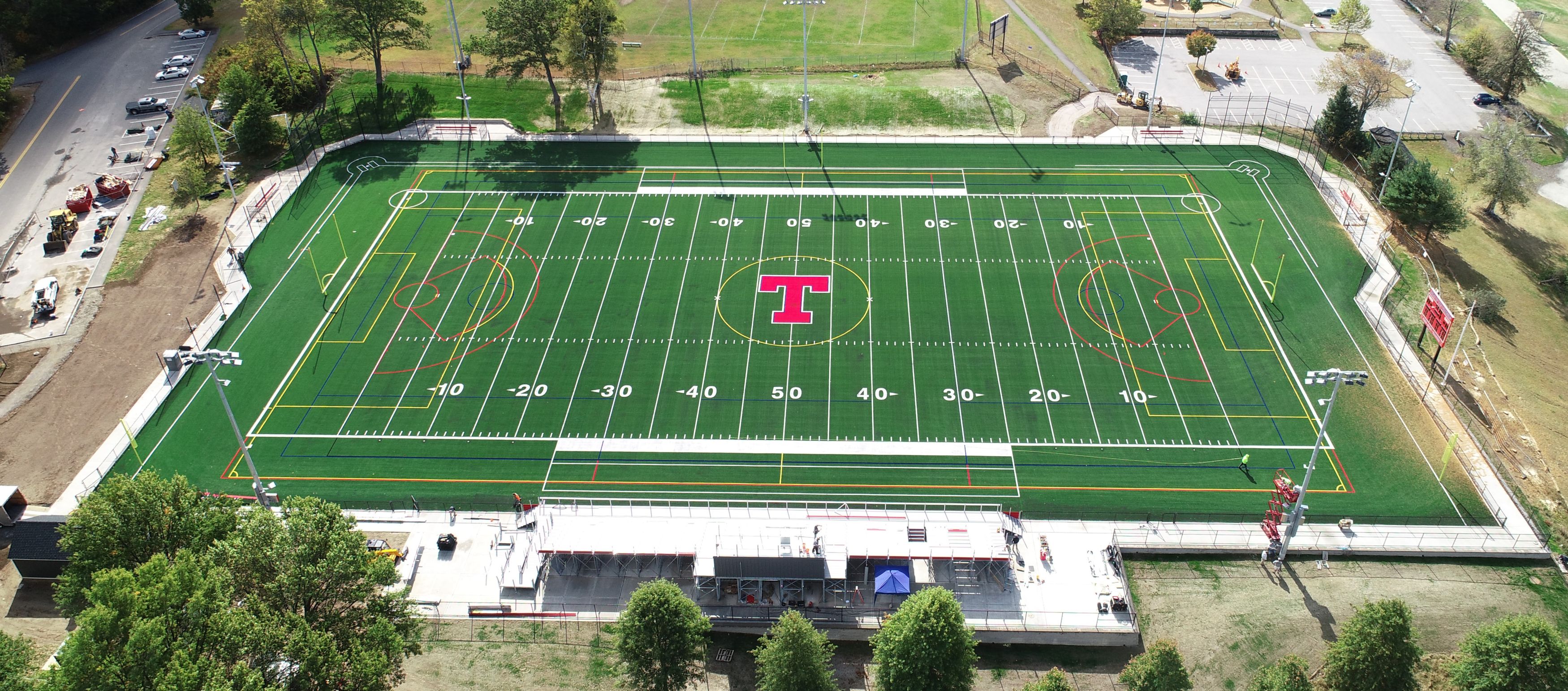 The stadium project has two phases:
Phase one has been completed with the installation of a multi-purpose field, press box, bleachers, lighting and fencing.
Phase two is the discussion stage, which may include possible restrooms and a concession stand.
Future renovations to athletic facilities on campus are currently being reviewed and prioritized.
The Campaign seeks support from alumni, parents, and friends of Trinity High School, as well as foundations and corporations:
Donations will be restricted for the field project, future development, and maintenance. To maximize support, pledges are being sought over a three- to five-year period.
SHOW YOUR SUPPORT TODAY, CLICK HERE!
Gifts of securities and stocks, appropriate in-kind gifts (those directly related to defined project needs), will be encouraged. Naming opportunities are available for donors wishing to support this important next step in Trinity's history.

Contact Mike Connell '90, Athletic Director, mconnell@trinity-hs.org or
Karen Weidner, Institutional Advancement Director, kweidner@trinity-hs.org for more information.
This is a game changer for Trinity High School and our athletic program, one in which students and alumni can be proud.
With a state-of-the-art stadium and plans for future development on the site, it's an exciting time to be a pioneer!
Thank you for your consideration in supporting and investing in our students, our school, and our future!